Sport Premium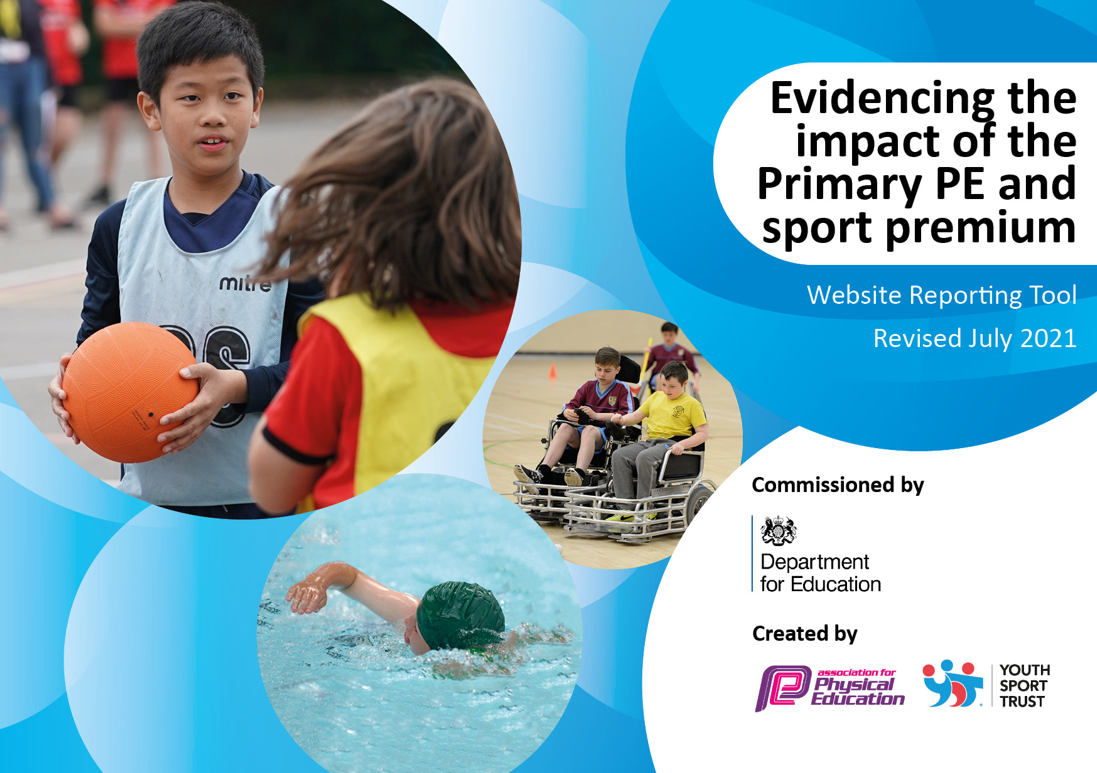 School Sport Premium funding was confirmed by the DfE in June 2022.
The premium money must be spent by schools on making additional and sustainable improvements to the provision of PE, physical activity and sport for the benefit of all pupils to encourage the development of healthy, active lives.
Schools are not allowed to spend their premium money on:
Employing coaches or specialist teachers to cover PPA times.This should come out of the schools' core funding budgets.
Teaching the minimum requirements of the national curriculum programmes of study – including those specified for swimming.
Funding capital expenditure.
Schools must publish on their school website, information about how they have spent their sport premium money by the end of the summer term 2023 or by 31st July at the latest. An updated guidance document produced by AfPE can be found through the following link.
Schools must include the following information on their School Sport Premium report:
The amount of funding received
A full breakdown on how it has been spent or well be spent
The impact the school has seen on pupils' PE and sport participation and attainment
How the improvements will be sustainable in the future
What percentage of pupils within your year 6 cohort for the academic year 22/23 can:

Swim competently, confidently and proficiently over a distance of at least 25 metres.
Use a range of strokes effectively.
Perform safe self-rescue in different water based situations.
Some schools may be selected by the DfE to determine their compliance with these conditions.
There are 5 key indicators that schools should expect to see improvement in through use of the School Sport Premium funding:
| 1 | The engagement of pupils in regular physical activity.The guidelines are that children aged 5 – 18 should engage in at least 60 minutes of physical activity a day, of which at least 30 minutes should be in school time. |
| --- | --- |
| | KESSP can help schools evidence this through developing a culture of 60 active minutes a day, implementing the Daily Mile and through our coaching programme which aims to upskill teachers. |
| 2 | Raising the profile of PE and School Sport as a tool for whole school improvement. |
| --- | --- |
| | KESSP can help schools evidence this through use of the school games values and implementing programmes to use sport and physical activity as the vehicle for whole school change.We deliver bespoke programmes such as numeracy and literacy through PE. |
| 3 | Increased confidence, knowledge and skills of all staff in teaching PE and sport. |
| --- | --- |
| | KESSP has a range of staff CPD opportunities within our buy in programme and sport specific CPD opportunities. |
| 4 | Broader experience of a range of sports and activities offered to pupils. |
| --- | --- |
| | KESSP offers a range of activities through our coaching and after school provision as well as a wide range of competitions in a variety of sports. |
| 5 | Increased participation in competitive sport |
| --- | --- |
| | KESSP believes in competitive sport for all.Our offer caters for all pupils in our wide range of activities throughout the year. |