Secondary Sports Leadership
KESSP was proud to work with 8 partner secondary schoos in 2022-23 to develop sports leadership and coaching skills; King Edward Aston School for Boys, Holte Secondary School, Nishkam School, Broadway Academy, Aston Manor Academy, Prince Albert High School, Eden Boys School and King Solomon International Business School.

A warm welcome to Prince Albert High School and Eden Boys school who joined our leadership academy this year!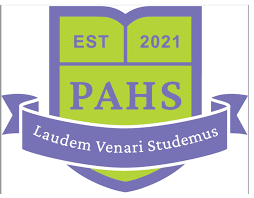 Take part in one of our training events to gain a bronze leadership badge. Volunteer at one of our events to gain a silver award and volunteer at 3 events to achieve gold!
Leadership Events this Year
Leadership Event
Date
Time
Venue
Year Group
Focus
Future Prospects (Cohort 1)
21st September 2023
9.30 - 2pm
Trinity Road, King Edward Aston
Year 9/10
Leaders that have experience in leading events / activities
Future Prospects (Cohort 2)
3rd October 2023 2023
9.30 - 2pm
Trinity Road, King Edward Aston
Year 9/10
Leaders that have experience in leading events / activities
Go Lead Girls Football
5th February 2024 / 14th May 2024
9.30 - 2pm
Nechells / Aston Villa
Year 8/9
Girls Leadership in Football
Sport Birmingham Leadership Day
12th October 2023
9 - 3pm
Edgbaston Stadium
Year 9/10
Developing sports leaders
Activity Volunteer Award
24th / 25th October 2023
9.30 - 2pm
Nechells Wellbeing Centre
Year 8
Graduates of Steps to Success
Steps to Success
16th January 2024
9.30 - 2pm
Nechells Wellbeing Centre
Year 7
Students low in confidence
Tennis Leaders

30th April

1st May 2024

9.30 - 12.30pm
King Edward Aston
Year 8/9
Tennis Leaders wanting to expand their knowledge
Whistler's Training
16th / 17th April 2024
9.30 - 12.30pm
King Edward Aston
Year 8/9
Football Leaders wanting to expand their knowledge