Boccia
Our Boccia competition is open to pupils in Key Stage 1 and 2. Where the weather permits, this will be an outdoor event. In the event of inclement weather we can move to an indoor venue. Due to current restrictions, schools will only be able to enter one team.
Schools will need to complete our competition entry form before the day to register their teams. This will be sent to schools directly via email.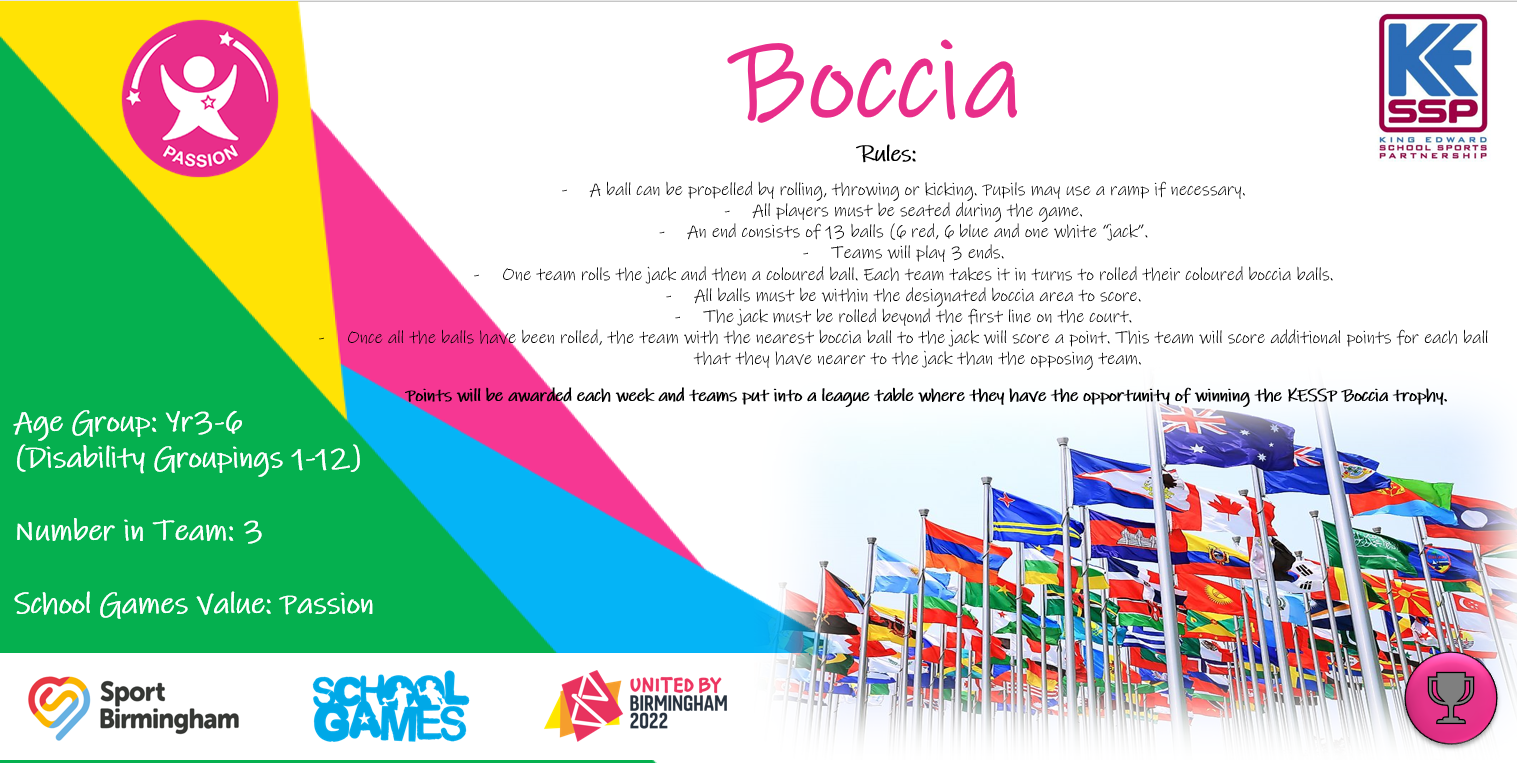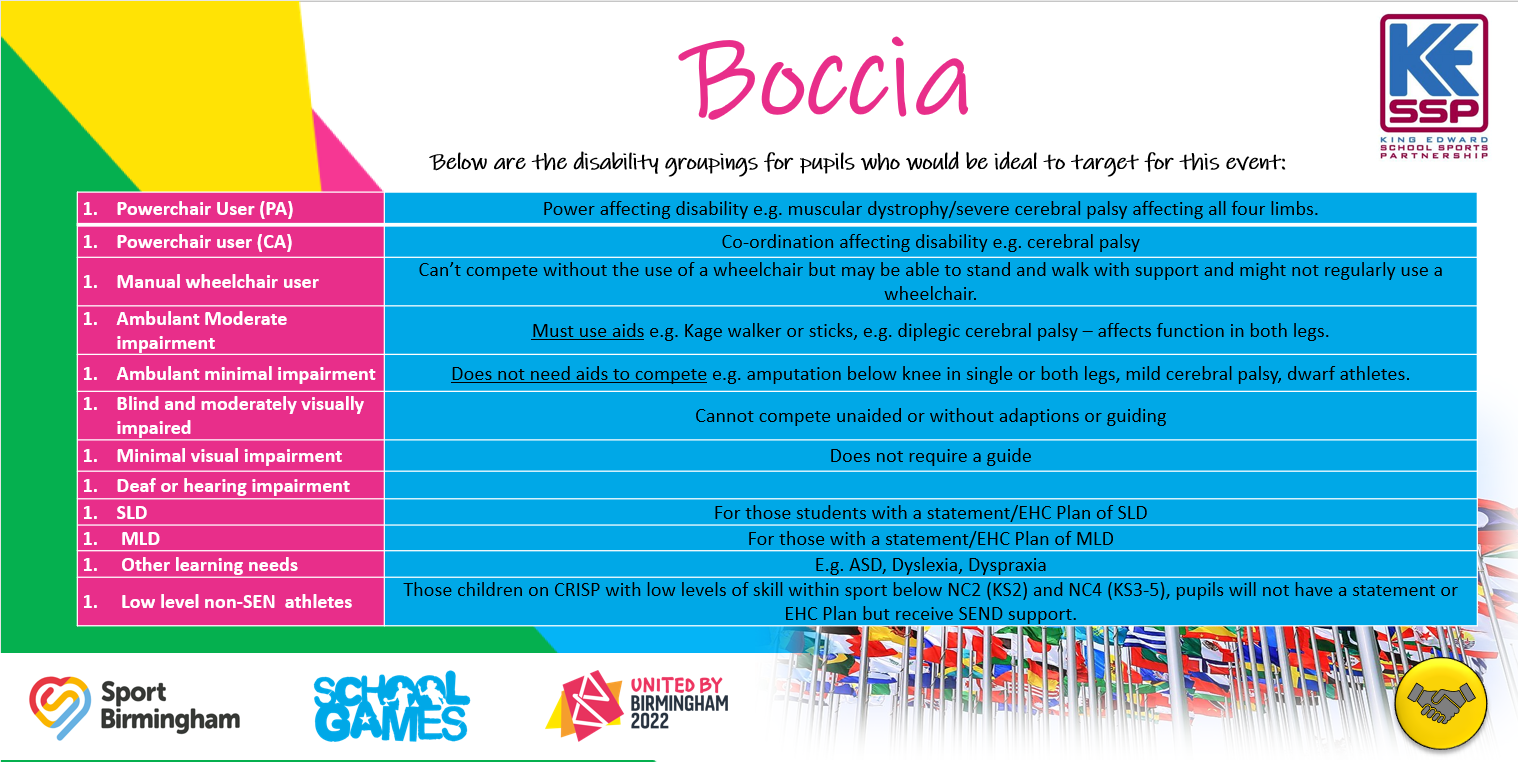 Venue: KESSP
Dates: 28th September 2021, 23rd November 2021, 25th January 2022, 22nd March 2022, 24th May 2022
Time: 1pm - 3pm
Our Boccia competition is a league event.