Secondary Netball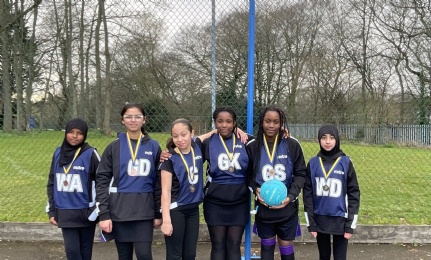 We have had 5 netball competitions that have all been eagerly contested this term. Some fantastic performs from all the teams representing their schools across the Aston and Hamstead partnerships. Congratulations to all the students who took part!
Winners Year 7 - Aston Manor Academy
Winners Year 8 - St. Paul's Girls
Winner Year 9 - St Paul's Girls
Winners Year 10 - King Edward Handsworth Girls
Winners Year 11 - King Edward Handsworth Girls
Do you know what the Commonwealth Games Values are? We are giving these badges to outstanding performers in all our Commonwealth Games events!