Future Prospects Sports Leaders Complete Level 2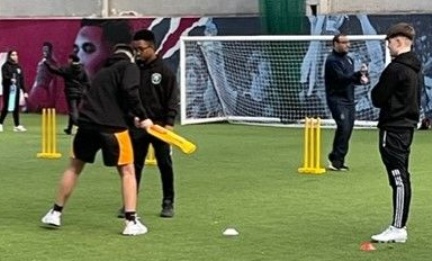 Students from Nishkam and Coleshill school recently completed level 1 and 2 of the Future Prospects course. Students had to complete a 12-week virtual challenge in their school and take part in a leadership training day.
For level 2 of the course students worked with Danny Maskell from Warwickshire Cricket to practise their leadership skills in cricket. Students then delivered cricket based sessions to each other to develop their cricket leadership.