Incredibles Shooting Stars Festival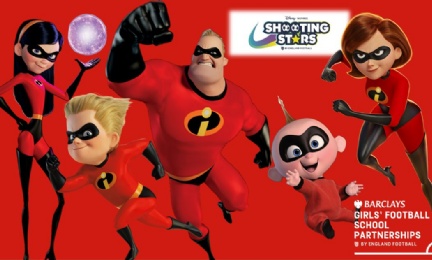 This week saw our first ever Primary Shooting Stars festival. Girls were invited to take part in an Incredibles themed festival as part of the Girls Football Partnership work we are involved in. All the girls completed Incredible themed missions and showed great teamwork and determination. Well done to all the girls and staff that took part!
To access all the Disney resources head to www.girlsfootballinschools.org, register and download pupil and staff resources. You can also book onto staff training to support staff in their delivery in school.