Barclays Girls' Football School Partnership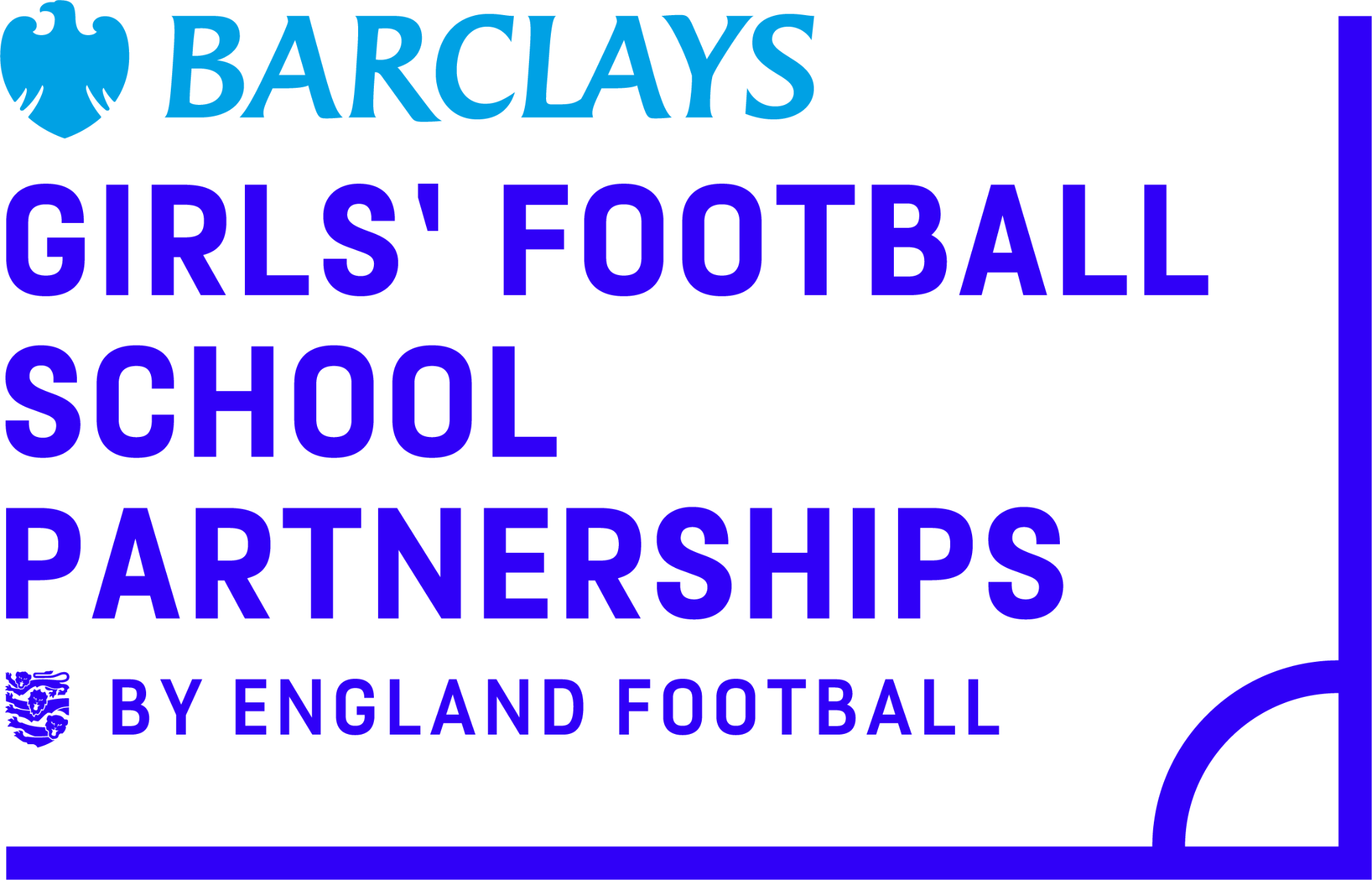 King Edward Aston are now an official Barclays Girls Football School Partnership.
We will be sharing football opportunities for Key Stage 3+4 girls across the year during curriculum time and after school. There are also opportunities for Teacher development through the England Football CPD teacher training programmes.
Current Opportunities:

Barclays Game On – GO Lead Day
Empowers girls with the tools and training to become girls' football activators to design, create and deliver football activities to their peers to engage new and different girls.
We know that girls' often lack the confidence to take on leadership roles, particularly in football. We also know that girls enjoy taking part in sessions designed for them, by them. Barclays Game On - GO Lead will provide schools with three key outcomes:
Empower girls to design, create and deliver football activities to their peers to engage new and different girls.
Support girls to become activators, to understand what leadership is, and to articulate and apply the skills they have developed.
Book onto our Go Lead Day on 30th January 2023!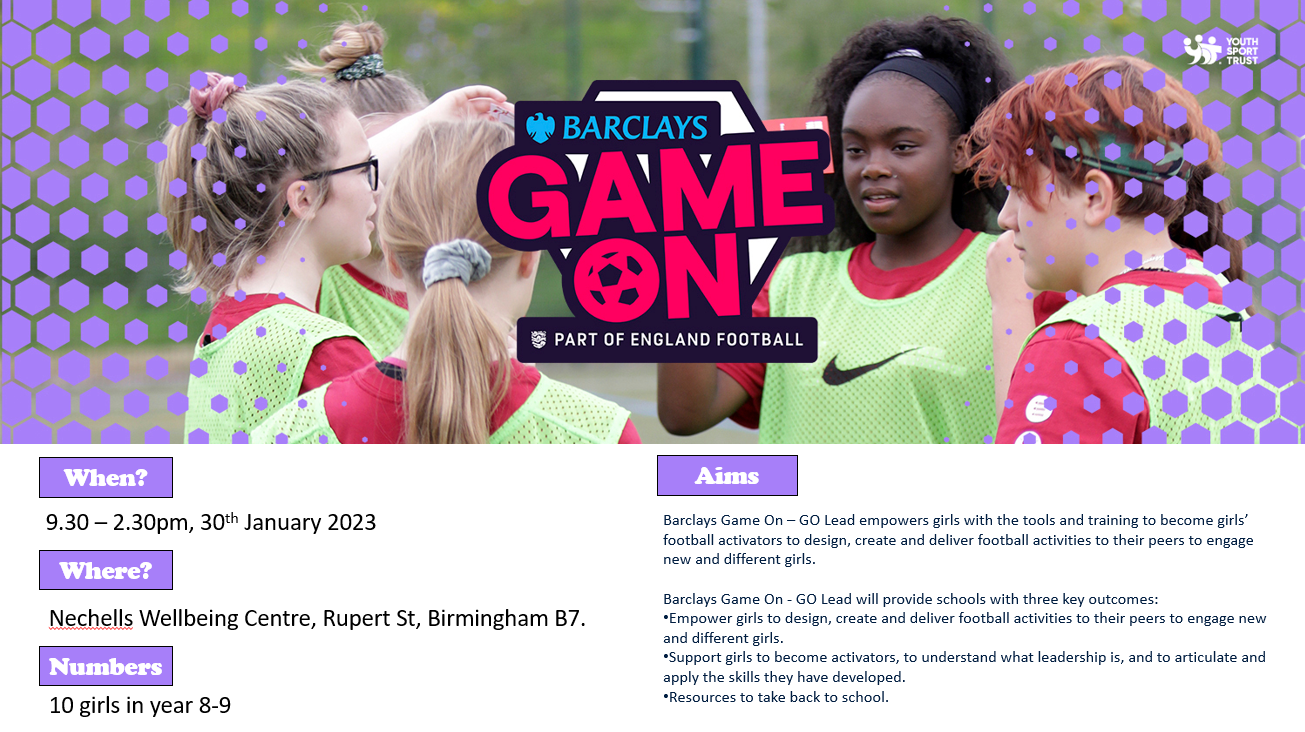 Barclays Game on – GO TEACH
Barclays Game On part of England Football was developed by the Youth Sport Trust (YST) in partnership with England Football.
Barclays Game On is designed to support secondary schools to engage girls in curriculum physical education through a life skills approach, using football as the vehicle.
The life skills approach supports teachers to increase girls' self-esteem, confidence and engagement in PE through an approach that enables all young people to flourish in PE, school and life.
Through the training and resources teachers will build knowledge and confidence delivering different football related activities to engage girls. Click HERE to access Go Teach Training.
Barclays Game On – GO PLAY
New for 22/23, a brand-new resource to support schools to set up an extracurricular football offer for girls in KS3. All the activities, games and practises in the pack have been designed specifically to engage girls aged 12-14 . Sessions focus on fun, team-building, and growing girls confidence with a football and offer simple and clear content for teachers to pick up and deliver.
Click HERE to access Go Play resources.
Aston School Sport Girls Football Dates:
Dates for the Diary:
On Wednesday, 8th March 2023, International Women's Day, the Biggest EVER Football Session is back, and this is your official invite to get involved.

Register now to be a part of it – there are prizes to be won if you are one of the first 100 schools to sign-up, so be quick!
Click HERE to find out what is happening nationally on the day.
KESSP will be offering girls in the Aston area the chance to attend our football festival on this day! Please let us know if your school would like to take part.
Discover My Talent

The FA are looking for players to be referred into our Women's England Talent Pathway from ANY playing environment, including Grassroots Football Clubs (Mixed and Girls Only), Schools and Community environments, Regional Talent Clubs and Emerging Talent Centres. For the 2022-23 season they are prioritising players born between 2006 and 2010. Watch the 'Future Lioness Characteristics' videos by clicking HERE to gain more insight on what we are looking for and if you still want to Refer a Player then please click here to view the Player Referral Form.

Refer a player during one of the 2022-23 Referral Windows;

Window 1 - 1st July 2022 – 2nd September 2022

Window 2 – 9th January 2023 – 6th March 2023
Para Football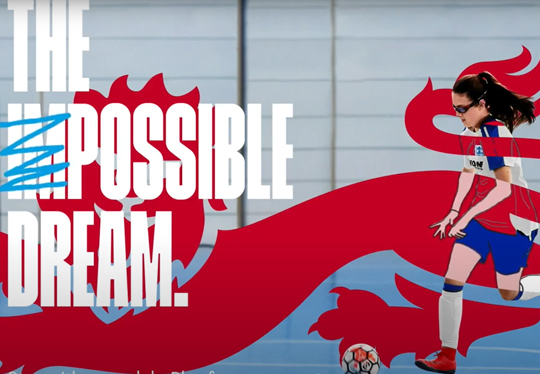 The Para Talent Pathway offers opportunities to males and females, with a range of impairments to represent their country in international competition. There is currently a progressive route for female players with visual and hearing impairments and Cerebral Palsy. Click HERE for more information.