Christmas Adult Challenge Winners...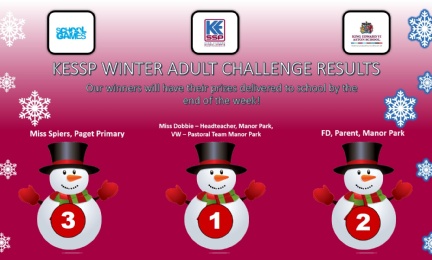 We had 104 adults take part in the first ever KESSP Christmas adult challenge! Many thanks to everybody who took part from teachers, support staff and parents. Results were very close, but the top three places went to:
1. Miss Dobbie - Manor Park Acadmey / VW - Manor Park Academy
2. FD, Manor Park Academy
3. Miss Spiers, Paget Primary
Well done to everyone who took part and set an excellent example to all the young people within the partnership!
Please enter some content for your news story here.