Personal Challenges 2022-23
Autumn Term Challenge
Welcome to our first Personal Challenge! For this challenge, write about a sports experience! It could be a PE lesson, an extra-curricular club, a sports club or a live sports event you have been to.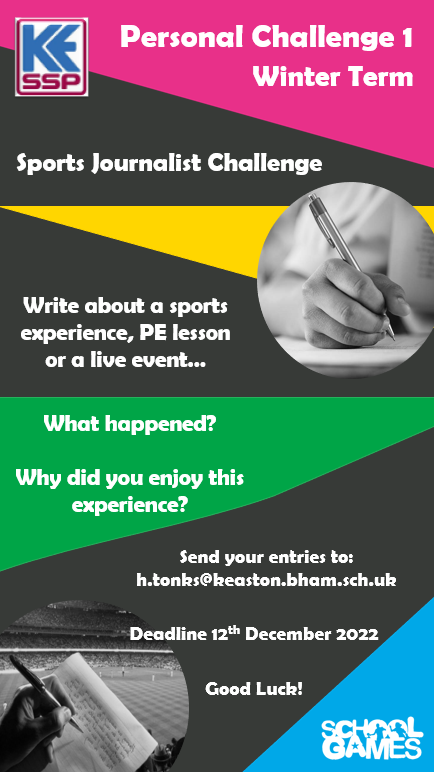 - What was the event?
- What happened?
- Who was there?
- Why was the experience so good?
Challenge opens: 10th October 2022
Challenge closes : 12th December 2022
Prizes:
- 1st place £20 Amazon Voucher
- 3 runners-up will receive a KESSP Goodie Bag.
Good Luck!