PE at Home
The PE at Home team is excited to be launching our Primary 2021-22 CPD training programme for teachers who would like to develop their knowledge and delivery of Physical Education.
Through the course, delegates will be offered a range of theoretical elements and well as the opportunity to develop their practical knowledge. We aim to provide you with support during the academic year:
Part 1 Autumn 2021 - 3 Hour Introduction Workshop (1st October 2021)
Part 2 - Day training with the team developing your theoretical and practical skills (April 2022)
Part 3 - Targeted support for you moving forward into the next academic year.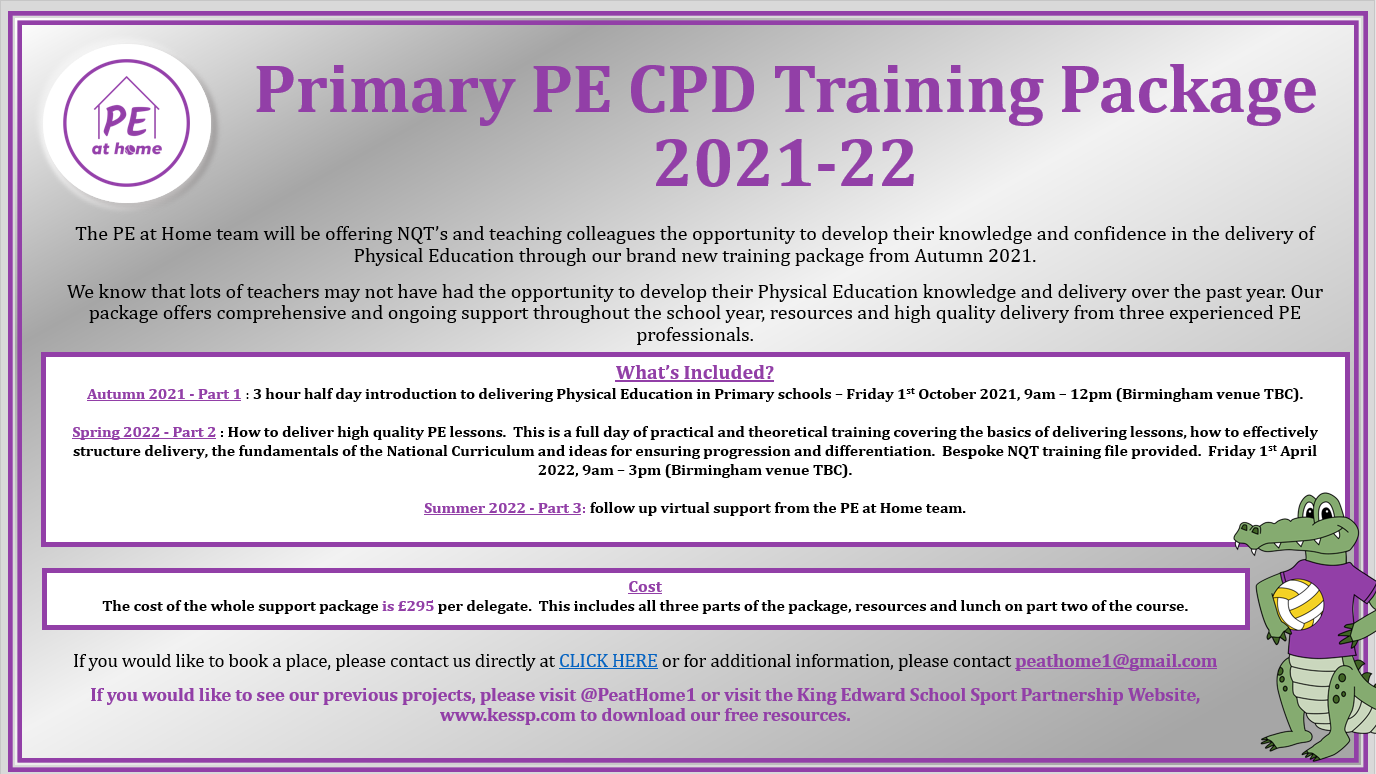 To secure your place on our Autumn cohort, please click HERE to access our application page.
PE at Home Self Review Tool for Home Learning
The PE at Home team has developed a *NEW* Physical Education Tool to help schools track and monitor their home learning provision. The self-review tool will empower schools to identify where they can use PE home learning to educate their pupils away from the school environment.
To find out more information on how to use our Physical Education Self-Review tool, please click on the presentation below:
Download the PE at Home Self-review tool at the bottom of this page.
The team are also looking to work with schools who are committed to using the self-review tool for the next academic year. If you are interested in working with us, please head to our Twitter page @Peathome1 or email us at PEatHome1@gmail.com