KS1 / KS2 Netball (Virtual)
To take part in our primary football competition, please see the information below on how to take part and register your results. Many thanks to Georgina Rettey from England Netball for supporting this challenge! Good luck!
If you would like to take part in a FREE Bee Netball Club at KESSP please click on the following link to find out more details https://forms.gle/UQBFiW9Q8EdvpB7i9
The club will run every Wednesday from 24th February - 31st March. Please make sure you register at the link above before attending! All sessions will be run according to government safety guidelines.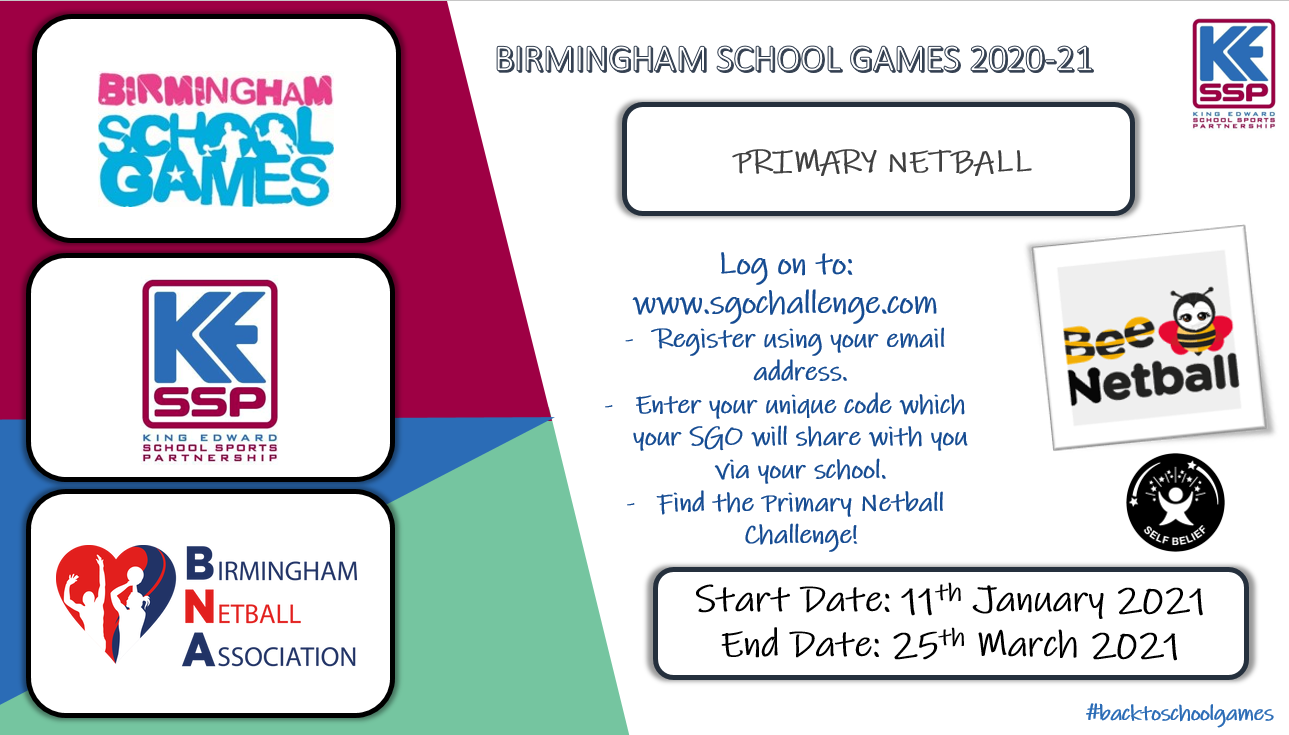 Around the Body
Pass and Step
Shoot and Score